A GOOD DAUGHTER ​SOLUTIONS


​ A GOOD DAUGHTER SOLUTIONS
Elder Care Management
Professionals who care enough to do their very best
Olga brunner, M.S., CEcM,
Certified Elder Care Manager​


What is a Geriatric Care Manager?
A Geriatric Care Manager is a professional who specializes in assisting our elders and their families in meeting long-term care arrangements. With multiple years training in gerontology, counseling, medications management and more. Professional Care Managers can help:
By conducting care-plan assessments to identify problems, the necessity of assistance, and need for other services.

Screening, arranging and monitoring in-home help or other services.

Reviewing financial, legal or medical issues. As a geriatric specialist this can avoid future problems.

Assist with moving a senior parent to or from a retirement complex, care home, or nursing home if necessary.

Provide consumer education and advocacy as well as offering counseling and support.

And much more....
Our services begin with a comprehensive assessment which is usually performed at the elder client's home consisting of the following domains: ​ Activities of Daily Living, Financial, Legal, Medical, Mental, Safety, and Socialization. The plan of care is created and a copy is sent to family.
One call to a Care Manager will connect you with the services an older person may need.

​ Issues are prioritized, ​and care is implemented.... So feel fee to call ​ us at: 561-235-2490 for more information.
If we are out of the office please call: 954-290-6493.​ ​​












​​Benefits of Care Management Services:
As Practitioners we offer short-term or ongoing assistance for long distance family members?
Personalized services specifically meeting the client's wants and needs.
Accessibility is always available since we are available after hours and on weekends.
Continuity of care management to reduce miscommunication, stress, and cost to clients.
Efficiency and flexibility because our services are streamlined and client-centered.
Care Managers strive to reduce inappropriate care and overuse of services. We match the services to the client's needs.
Quality control. A Care Management company follows standards of practice for all of its members, for example, Is dad suffering memory impairment and unable to bathe or prepare meals? Do either of your parents live alone? Do your parents have problems accessing healthcare or lack support at home? Are they having problems with bill paying?
An area of concern for the elderly and one where we provide assistance is with chronic health problems. If either parent has had a recent hospital discharge, a sudden decline in hygiene, sudden weight loss, a bad fall, and/or signs of depression, our experienced staff is on call if there is a crisis. Our aim is to lessen your burden.

Learn more about us by calling 561-235-2490 or 954-290-6493 Our email address is: agooddaughter@gmail.com.
​ Our first visit is a complimentary home visit.
---


​​What Services are provided? We provide many elder care needs; Specializing in Entitlement Benefits, Provide Hurricane Plans, Provide Elder Care Resources, Make Medical Visits, Transition care following hospital stays, Find the best Assisted Living or Nursing Home, Make Home Visits for Medications Mgmt.
We are available for Crisis on call emergencies both day and night. We assess and write ongoing Care Plans; Assess for Memory Impairment; Provide supervision of household staff; Provide stimulating
activities designed for Dementia; Work with seniors towards fall prevention.
​And stay in touch with out of town families and much more.



A Good Daughter Solutions, Inc.
​3240 Delray Bay Dr, #604, Delray Beach, Fl. 33483
---
Powered by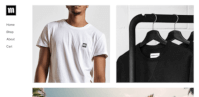 Create your own unique website with customizable templates.