A GOOD DAUGHTER ​SOLUTIONS
A Good Daughter Solutions
Elder Care Management
Professionals who care enough to do their very best
About Us
​

​
​Olga Brunner has lived in Florida for the past 19 years when she arrived from California to take care of an elder parent with vascular dementia. Ms. Brunner and nursing staff assist their elder clients by assessing and preparing care plans; providing medications management; attending doctor visits; supervising household staff; providing transition care when elder clients are hospitalized.
​
We can secure the right Assisted Living facility for clients when needed, and provide tailored hurricane plans for each of our clients.

​Brunner was featured on the PBS Nightly Business Report during the segment "Careers for the Next Decade, Patient Advocates."


​Our Mission:
We are an elder care advocacy group, utilizing an integrated care management team and a Board Certified Elder Care Manager trained in Gerontology. ​Our staff is proud to exhibit exemplary care and dedication to our senior population.

Our coverage area is generally Palm Beach County to Broward County. Our fees are reasonable. So please call to discuss your needs at: 561-235-2490. We offer a free consultation in the client's own home.
​
* In the event we are not available, please leave a message as we may be with a client. We will always return your call. Thank you.
​Today's Reality:
Not every adult child can leave a business or family and move to Florida to care for an aging parent. While it's easy to call a home health agency and arrange for caregivers, you still need to have someone who can visit now and then to see if there is
sufficient food
in the refrigerator and if your parents are
eating or taking their medications as prescribed.
As seniors generally only remember 20% of what they hear, you still need someone who will be an
advocate,
available to
attend medical appointments,
and can keep you abreast of medical changes
.
If there are
insurance issues
or if you suspect
exploitation
, you will need someone who can follow up with the right agencies and keep your loved one safe. At A Good Daughter Solutions:If Dementia is your parent's problem, we make
weekly visits to determine the client's ability to manage their own medications.
As your eyes and ears, we communicate either directly or via email to give you the peace of mind you need to understand when things are truly ok or not. Our comprehensive assessment and plan of care is shared with you so that you can make good decisions. Each and every client receives our "Grab and Go" folder, perfect for paramedics during emergencies and perfect for doctor appointments. Also great to keep on the refrigerator!

We have developed the expertise to provide help with the following Benefit Programs:
VA Aid and Attendance Program,
Home Health Agencies,
Elder Law Attorneys,
Statewide Medicaid Program,
Adult Day Care Programs for parents needing Alzheimer's stimulation,
Guardianship cases,
Assisted Living Communities and Nursing Homes,
Rehabilitation facilities,
and more.... Please take time to review whats on our blog pages.
​Email us:
agooddaughter@gmail.com
Please call to discuss your needs at: 561-235-2490. If not available immediately we may be out with a client or an emergency and will return your call immediately. We are on call for emergencies 24/7. When a client is in the hospital we remain with our client, facilitating doctor and client communications as well as staying in touch with families when there is a medical crisis.
When the Best matters, only A Good Daughter knows....Professionals who care enough to do their very Best!

A Good Daughter Solutions, INC.
3240 Delray Bay Dr. #604, Delray Beach, Fl. 33483

Powered by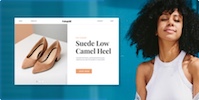 Create your own unique website with customizable templates.