A GOOD DAUGHTER ​SOLUTIONS
A Good Daughter Solutions
Professionals who care enough to do their very best
Olga Brunner, M.Sc, CECM, Certified Elder Care Manager

About Us
​

​
Geriatric Care Management and TV News
​
As a Geriatric Care Manager I was surprised one day
when TV staff showed up at our office for an interview about Geriatric Care Management and Patient Advocates.
This was featured on the PBS Nightly Business Report during the segment "Careers for the Next Decade, Patient Advocates."
Hope you will enjoy!

​Our Mission:
We are a Geriatric Care Management group of professionals, utilizing an integrated care management team and a Board Certified Elder Care Manager trained in Gerontology. ​Our staff is proud to exhibit exemplary care and dedication to our senior population.

Our coverage area is generally Palm Beach County to Hollywood. Our fees are reasonable. So please call to discuss your needs at:
561-235-2490 or 954-290-6493. We offer a free consultation in the client's own home.
And we will always return your call. ​
​​​
Today's Reality
.....
There comes a time when you realize your parents are getting older and no matter how independent they are, they are likely going to need your help. After all, more than 20 million Americans are currently providing care for aging parents, according to to the latest statistics from AARP. How to plan for such a big unknown? Begin to have a conversation about caregiving.
Not every adult can leave a business or family and move to Florida to care for an aging parent. While it's easy to call a home health agency and arrange for caregivers, you still need to have someone who can visit now and then to see if there is
sufficient food
in the refrigerator and if your parents are
eating or taking their medications as prescribed.
As seniors generally only remember 20% of what they hear, you still need someone who will be an
advocate,
available to
attend medical appointments
and can keep you abreast of medical changes
.
If there are
insurance issues
or if you suspect
exploitation
, you will need someone who can follow up with the right agencies and keep your loved one safe. Many families avoid talking about this until something happens, but it is much more difficult to make decisions in a crisis. My Story As Daughter And Care Manager
Imagine a world where you can impact the way seniors living in their own homes are treated. I moved from California to Florida to take care of my mother 20 years ago when suffering from dementia. Although I wasn't a Gerontlogist, GCM at that time, I learned enough to care for mom, taking care of her needs until the end. This experience was enough to convince me that this was where I belonged. I achieved a Master of Science at Lynn University in Boca Raton with a specialty in Health Care Administration and began my business as owner of a successful Geriatric Care Management consultant business.

The name of our business, "A Good Daughter Solutions" says it all. We may be hired by out of town family members who live out of
the area and may no longer be available to care for their parent's needs because of family or work responsibilities. Families contact
A Good Daughter Solutions to provide service solutions for their parents. Once hired, we begin our master assessment of the client. When done, we prepare and share these assessments with family.

If a client becomes ill at any time throughout the day or night, we are there for your parents, providing a great deal more. We are familiar with area hospitals and good physicians in the area. As an experienced GCM consultant, I believe in providing superior care management services for our clients along with caregivers and nursing staff when needed. And we are always available for medical visits.

So if you have senior parents in the Florida region, consider our services when you need someone who is credentialed and has a great deal of experience. You won't be disappointed.

Please feel free to contact us anytime or leave a message if we are attending an emergency visit. We are always here to help and may be reached at 954-290-6493 if out of the office. And if you have questions, feel free to go online to: www.AGoodDaughter@gmail.com and leave a message so we may call you once we return to the office.
Thank you,
Olga Brunner, M.S., CECM Please take time to review our blog on the next page as we always have interesting information.
​
____________________________________________________________________________________________________________
When the Best matters, only A Good Daughter knows....Professionals who care enough to their very Best!
A Good Daughter Solutions Inc.
3240 Delray Bay Dr, #604, Delray Beach, Fl. 33483
Powered by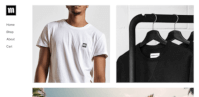 Create your own unique website with customizable templates.