A GOOD DAUGHTER ​SOLUTIONS
A GOOD DAUGHTER SOLUTIONS
Elder Care Management
Professionals who care enough to do their very best!
Board Certified Elder Care Manager
Olga Brunner is an Elder Care Manager providing peace of mind to out of town family members with senior parents in either Palm Beach or Broward County. Working with out of town families in the event of an emergency, we are on call 24/7 day or night when a crisis occurs. As a Masters level Certified Elder Care Manager with health care experience, I know how to ask the right questions from medical providers, or hospital staff in order to elicit appropriate answers, for example whether an admission ​is a full admit or if mom or dad is admitted under observational status. (Both have different outcomes). ​

What can a Professional Care Manager do when you can't be there?
Organize care and services for your loved one. Ensure that your loved one is treated with respect and dignity. Provide peace of mind that your loved one is well looked after. Plan social and activity events to enhance your loved one's lifestyle.
We also Provide crisis intervention 24 hours a day.
Our services begin with a comprehensive assessment which is usually performed at the elder client's home consisting of the following domains: ​ Activities of Daily Living, Financial, Legal, Medical, Mental, Safety, and Socialization.
The plan of care is created and a copy is sent to family.

​ Issues are prioritized, ​and care is implemented....

So

feel fee to

call ​ us at:

561-235-2490

for more information.​ ​​












​​Transition Care Preventing Hospitalization
Does mom or dad have two or more chronic conditions?
Do you have a parent with a diagnosis of congestive heart failure, chronic obstructive pulmonary disease, diabetes, end stage renal disease, or cancer?
At your last Florida visit did you worry that a parent might have dementia or depression?
Are Your Parents currently taking five or more medications?
Are they unable to self-manage medications?
Has mom or dad had multiple hospital or ER admissions this year?
Is mom suffering memory impairment and can no longer shop, drive, clean, cook?
Is dad suffering memory impairment and unable to bathe or prepare meals?
Do either of your parents live alone?
Do your parents have problems accessing healthcare or lack support at home?
Are they having problems with bill paying?
An area of concern for the elderly and one where we provide assistance is with chronic health problems. Hiring an elder care management team who will work with physicians, family, and the elder client by avoiding hospital re-admissions can improve health outcomes after a hospital discharge. This intervention has proven to enhance the elder client's rehabilitation, and helps prevent hospital re-admissions. If either parent has had a recent hospital discharge, a sudden decline in hygiene, sudden weight loss, a bad fall, and/or signs of depression, we are experienced and on call 24/7 when there is a crisis. Our aim is to lessen your burden.

Learn more about us by calling 561-235-2490 or emailing: agooddaughter@gmail.com. Our first visit is a complimentary home visit.
---

​What Services are provided? We provide elder care resources; Make Nursing Home Visits; Assess and write ongoing Care Plans; Assess for Memory Impairment; Provide medications management with nurses who care, Attend Doctor visits; Offer supervision of household staff; Provide Transition Care for an elder returning home following hospitalization; Secure the right Assisted Living for mom or dad; Provide stimulating activities designed for Dementia; Work with seniors towards fall prevention; Advocate for clients needing help with medical appointments; Available 24/7 for emergencies; Recommend attorneys for legal documents; ​Provide Hurricane Planning; Stay in touch with out of town families; and much more.



A Good Daughter Solutions, Inc.
​3240 Delray Bay Dr, #604, Delray Beach, Fl. 33483

---
Powered by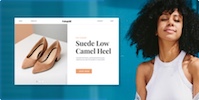 Create your own unique website with customizable templates.